New Mums and Parents Baby First Aid
Book Your Course Online Now
New Mothers Parents and Babies First Aid
New Mums, parents groups and those who care for kids can organise for us to come along and help you understand "What to do until the Ambulance arrives"
Kids and new babies are not smaller adults there is a sizeable difference in how you treat them. Learn from Intensive care paramedics. I understand it's your baby or your child and your freaking out about the situation, I am a parent too but controlling your duress responses is vital. Somebody has to do something and today that person may be you.
If your child stopped breathing today would you know what to do?
Fenton O'Leary and the team from the Children's Hospital at Westmead asked 348 parents and carers that question.
Only half had received formal CPR training
Only 11% knew the correct rate of chest compressions and the correct ratio of compressions to breaths.
A surprising 8% had performed real CPR
8% that is amazing and you know what they reported as the major reason for not performing CPR, It was a lack of knowledge.
Parents and carers of high-risk children are usually trained in basic life support but everyone could be trained in the simple process. Controlling your duress response to comfortably AND confidently perform basic CPR is vital here, someone has to do it.
Real hands-on practice with your own baby and our baby and child manikins will show you what to do and how to do it.
Bring your kids along, bring a plate and make it a social day and learn some emergency skills and practical things to avoid things going bad. Prevention is better than cure, but with our background in emergency treatment of babies and kids we can answer all your questions, arm you with the knowledge to really help in an emergency.
We have thousands of delighted clients who have shared their outstanding feedback on Google and Facebook.
We are confident we have the most comprehensive first aid courses. Read our reviews on facebook or google.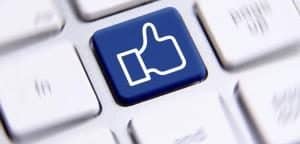 Questions about the Course?
Locations Available
Ballina, Alstonville, Lismore, Byron Bay or at your venue
For any enquires about our courses, products or services contact us on the form below