Testimonials – The Learning Difference
International Paramedic College – the forefront of education and adult learning.
Testimonial Form (Dont worry we wont publish your email address, it is just for us to say thanks)
Read some of the thoughts of our students who have completed training with us
We completed the first aid course today with Craig . Before doing this course I would have to say I wasn't 100% confident in myself in providing first aid out in the public. And after having done a number of first courses over 25 years this was the first time I feel confident and comfortable assisting anyone needing medical help .
Craig you have your ways and system in place to make things so much easier to understand and take all the years of confusion out of our heads .
I would highly recommend your course to anyone that wants to feel they can save a life one day if in that position .
Thank you for today's life lesson 🙂 we will be back 🙂
"Fantastic course could not fault it at all and a massive thank you to Craig for running the course"
"Honest, impressive and good at simplifying the whole first aid deal. Would recommend to others"
Without a doubt I would recommend Craig! The training was fun (yes, fun), down to earth and engaging; I could have listened to Craig all day long. Craig wants to build your confidence and he has a great way of doing that. The manikin that simulates blood flow to the brain with LED lights was a great tool during the CPR training.
"The most relaxed and informative training, I have felt like I have learnt more in one training than in all other first aid training. Easy to relate to".
This course is 5 star plus.
I have attended many First courses over my 50 years in major construction safety world wide and this is by far the best
Craig Nolan a gem.
His skills in presentation, hands on instruction, relation to personal experience and humour is just perfect for the First Aid content.
I thoroughly recommend any person to attend this course as it is life saving for all aspects of life
Well done to Craig and the Organisation
"Great delivery and Style, Keep doing what you are doing"
"What I enjoyed most was the simplicity and practicality of the course, the real life stories. The timing was great and Craig's knowledge was outstanding. Simply a fantastic course, so easy to interpret and I learnt much more than I'd thought "
"Straight forward and simplified a lot of information from previous courses attended. I would recommend this training to others"
"The thing I enjoyed most about the training was the amount of knowledge and experience of Craig"
Excellent facilitator, with an interesting 'lived experience' approach to delivering the training.
"It was different to any other first aid course attended & "Keep it Simple"
"Clear explanations, very active, hands on. Great course, great instructor".
"Great course run by a fantastic educator can not fault it. Highly recommend to everyone"
"Great class really cuts through the myths and you learn what's important".
"For the first time in 19 years of doing first aid courses, I walked away with knowledge that I can use to save somebodies life"
"This course is FANTASTIC! Craig's delivery of the content makes it super easy to understand and remember. Unlike other first aid courses I've done, I now feel I could apply the skills I learnt to numerous situations, not just the ones these courses typically tell you about. This is achieved through hands on learning where Craig breaks down skills that are normally over analysed, and makes the use of them practical. Craig is a highly regarded paramedic, and this is evident through his teaching and learning stories which give context to the stuff he's talking about. Simply fantastic and I recommend it to every person".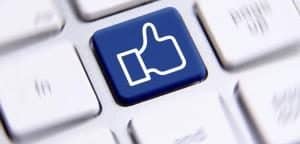 I would recommend this course over others that I have done. Not saying others were bad, but this was more down to earth and makes it easier to understand why and how to deliver first aid in a competent way. Some easy to remember tips taken from real life situations. Well done Craig, I did enjoy your presentation, once I began to understand your intention. 😊
This was the first first aid session I've done, very easy to understand, everything was explained clearly and it was engaging for the whole day. I felt confident that I was being taught by and highly experienced person, who was happy to share his knowledge. Fantastic!
"Craig is extremely approachable and explains the concepts in a friendly manner that was easy to understand"
I booked this course for my husband and a friend, they both said that in all the years they have had to do first aid courses, this was hands down the best delivered course they have attended.
Excellent Course
"Engaging Training"
Lighting up the dummy correctly doing CPR was the best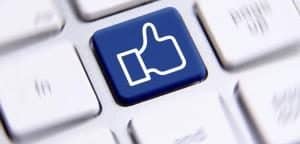 An interesting presentation for learning First Aid skills. Liked how he concentrated on breaking the previous thought processes about first aid application and that he covered practical things that other courses haven't in my past experience, such as using a defibrillator, torneque and pressure bandages with indicators on it to assist with correct pressure. He made the process a learn by experiment before giving procedure which was challenging, engaging and enjoyable. His experience serving on the streets of Sydney comes through with his stories, driving home the importance of giving first aid a go, trying is better than watching a person die. Well done Craig.
"Simple observations hands on approach, A brilliant way of learning."
"The practical component was good and hearing the real life experience from Craig was great"
"Hands on CPR , All Good "
This was the first first aid session I've done, very easy to understand, everything was explained clearly and it was engaging for the whole day. I felt confident that I was being taught by and highly experienced person, who was happy to share his knowledge. Fantastic!
Craig is an amazing teacher.I cant believe how much i learnt in one day. He explained a lot of his personal experiences over the years & had us on the floor doing CPR,Bandaging etc..Hands on is the best way to remember everything…Craig has a great sense of humour & you feel very comfortable asking any questions…He is very patient & passionate about his work…I highly recommend this First Aid Course…
"What I enjoyed most was the novel approach"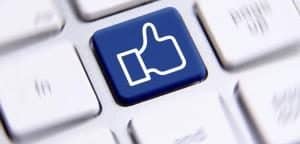 This was the best first aid course I have been to. Craig knows his stuff. He made it so easy to understand and is so friendly and is a real comedian. I would highly recommend this course to anyone and everyone. Awesome job Craig. And thank you.
"A new approach to old messages conveyed in previous first aid courses. Simplified process etc. I would recommend this training to others"
"The things I enjoyed the most about my childcare first aid course was the common sense approach, supportive learning environment, and how the day was broken up into sections"
Top marks to Craig our trainer. Fantastic real life experiences helped make the training grounded and factual, and the dummies and equipment available to learn on are brilliant. (loved the light up dummy and the different sizes, including babies and children ones) Just a brilliant day and recommend him highly.
"The competency of the trainer is amazing. This was a proper course. Real Professional Development. Having done first aid and CPR courses for years. Now I actually know what to do!!"
"Simplified Content"
Out of all the first aid courses I have done I have come out with the most from this one. The teaching is real life based and breaks things down to the simplest ways of understanding. I feel far more confident after this course.
"Course was extremely well run and very in depth. Very informative day"
"Well explained, kept it simple,hands on experience,easier to remember. Best course I have done in 18 years." Advanced Resuscitation Course
"The training was clear and concise"
Simplifies the information making it easy to understand – All good
"Great way of teaching, made it enjoyable. I would recommend to all others"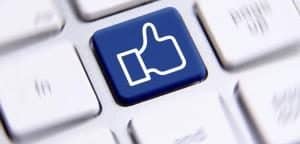 Hands on CPR training with an experienced paramedic. Not just sitting around listening to someone talk.
At first, I thought the presentation was a bit slow. The teacher seemed to labour the idea: 'we all think first aid is too terrifying to do'. But, he gave us exercises where we could see our own limits, and we realised he had a point. It came from long experience in the paramedic field, on the ground, in difficult environments. He had seen first hand the effect of people not acting, caught in analysis paralysis, cowed by too much knowledge, often from too much detail in first aid courses which killed off their common sense. It cost people in an accident situation their lives when, often, they needed something very simple to save their life.
We learned the few essential things, and we learned to trust our common sense and to try. What a relief! I feel useful.
"Small group which enabled group discussions and ease in questions in our Childcare course 5 stars to Craig"
"I highly recommend this course. It was very comprehensive and taught in a way that was easy to learn. Also lots of laughs along the way"
This was the best first aid course I've ever attended. Craig's delivery of this course was real and hands on. His experience, dedication and knowledge in "saving lives" was inspiring. I think we all should spend a day with this amazing man to realize the seriousness and the urgency of having up to date first aid skills.
We all should feel extremely lucky to have amazing people out there like this saving our lives
Practical experiences, common sense practical advice, break down of treatments into "doable" bits. Not just practical learning but learning ways to communicate with others is vital in building our own confidence and our ability to confidently treat a patient. our psychological needs were being met and i was sorry the course finished, it was that good.
"Relaxed style of delivery and simplified"
"What I enjoyed most was the knowledge, new ways of looking at first aid and a relaxed course. Thank you, best first aid course I have attended for a long time"
"A new way to learn first aid"
"What I enjoyed most about the training was getting to learn more and participate as a team"
Craig delivered the best First Aid & CPR Course I have ever attended, & I have completed a fair few! His experience as an Intensive Care Paramedic meant that he actually knew what he was talking about and it was very obvious. He is amazing & I will definitely be doing my yearly course with him again.
Interesting delivery
The stress is not evident, exciting approach of the trainer
It is a long day but I like the way he reinforced the basic principles
Excellent, Lots of hands on with "practical" advice not textbook advice.