Ballina First Aid & CPR Courses
Book Your Course Online Now
Ballina First Aid & CPR Childcare First Aid Courses Weekly
First Aid  & CPR courses in Ballina are completed in 1 day and certificates issued immediately
We do not cancel courses – our courses run on the day we have advertised
The Ballina First Aid course HLTAID011 first aid training course is the national standard course that people require for work in Australia. Refreshed every 3 years to keep up with current trends and changes in emergency first aid management of patients as changes occur to Australian Resuscitation Council (ARC) Guidelines.  It is sometimes referred to by its old names of senior first aid, apply first aid or a refresher first aid course when people need to renew their qualifications every 3 years. Whatever you want to call it, this is the current first aid certificate needed in the workplace.
Some industry groups who may require this qualification are people who need to care for others like
disability support workers
aged care workers and people who worked as carers or in the NDIS
austswim swimming instructors,
Lifesavers, Nurses Doctors and people who deliver vaccines may also need to complete first aid training
If you need a first aid certificate, then this is the course for you.
We train and assess you in a range of practical scenarios including a session on arterial bleeding and tourniquets We think it works better like this and our students say they think they learn more this way. This course is very popular and a cheap first aid alternative to learn first aid and emergency care skills
Ballina CPR courses and CPR Refresher courses HLTAID009
Our CPR Course HLTAID009, previously known as HLTAID001, is a Royal Australian College Of General Practitioners (RACGP CPD program) approved activity for Doctors to complete regularly as part of their continuing professional development program (CPD). In fact, we do run special CPR courses for Doctors and other medical professionals that require refresher training or need to re-certify in these lifesaving skills.
We run this course over 2.5 hours, and we don't cut any corners with the lifesaving CPR skills and how to use a defibrillator (AED) that you may need one day. We use the latest technology CPR manikin's that give amazing visual feedback when you do your compressions at the correct rate and depth. Lights show the blood flow to the brain. Students love that they are shown exactly when they get it right.
HLTAID012 – Provide First Aid in an education and care setting course
This childcare first aid course has Asthma and Anaphylaxis training included and is a special course specifically designed for parents, people working in the childcare and early childhood learning industry or anyone, like teachers, who work with kids. The Australian Children's Education & Care Authority (ACECQA) has endorsed our course, HLTAID012 – Provide First Aid in an education and care setting, as meeting their requirements for anaphylaxis, asthma, and first aid training. 
Online first aid and CPR refresher training (CPD)
We provide access to Online First aid and CPR pre-course learning materials and first aid training units and resources as a first aid refresher course to support and refresh your knowledge and skills.
On-site First Aid and CPR Training
On-site and corporate first aid training for your group is available. Call us on 1300 244 994 for details or complete the On-site First aid training enquiry form here
Join us today and learn from experts and specialist educators.
First Aid Kits and Supplies
Yes, we have a range of innovative workplace compliant first aid kits and supplies. From the amazing CAT tourniquet for arterial bleeding and the emergency bandages in our shark attack pack featured in the Northern Star newspaper to our 25 essentials first aid kit or our envenomation package. Training is our thing, so we will also train you how to use these products as well.
Buy a Defibrillator / AED in Ballina


Local sales training and support local paramedics

We sell Automatic External Defibrillators (AED). We have some great value packs for small business, church groups, sporting clubs, charities, individuals or organisations that are community minded. An Automated External Defibrillator or AED is a small, portable, easy to operate lifesaving medical devices designed to deliver an electrical shock to a person to improve the success of CPR in Sudden Cardiac Arrest (SCA). We can give specific tailored training and support for a range of first aid products, ambulance and paramedic supplies.
"Unique Freedom From Fear" approach
We have a unique "freedom from fear" systematic approach to treating patients that helps you understand the whole picture, have a simple first aid plan to follow, so you see the "sum of the parts" and allow you to confidently treat patients effectively, free from the fear that can overwhelm you.
Developed by clinical experience as intensive care paramedics and clinicians at the cutting edge of emergency medicine, paramedic and first aid training, this approach creates simple, common sense first aid solutions to your first aid questions.
Student Reviews of International Paramedic College
We are confident we have the most comprehensive first aid courses. Read our reviews on Facebook or google.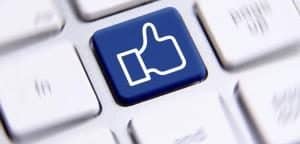 Training College Hours
Office Hours
Mon – Fri  8:30am – 4.30 pm AEST
Training & Paramedic Shop Enquiries:
1300244994